Of course, with the TUBU 150-200W LED linear high bay instead, why TUBU 150-200W LED linear high bay is 400w metal halide high bay equivalent?
Let us first look at the features of the two lamps.
Most large devices use metal halide bulbs. Usually 250 watts, 400 watts or 1000 watts. Metal halide lighting effect of 80 ~ 100Lm / W, is a heat source. However, since the light emission angle is 360°, the light utilization efficiency is low.
Since the spectrum of the metal halide lamp is a superimposed linear spectrum on the basis of the continuous spectrum, the color rendering index is particularly high, that is, the color reproduction is particularly good, which can reach 90%. In addition, the metal halide lamp has a high color temperature of up to 5,000 to 6,000K, and a dedicated projector lamp can reach 7000 to 20000K. In the same brightness conditions, the higher the color temperature, the brighter the human eye feels. Metal halide lamps have a relatively short life due to their high brightness and small size. Due to limitations in materials and processes, metal halide lamps have a life span of 8,000 to 20,000 hours.
Insurmountable is that the metal halide high bay actually starts with very high efficiency. A new metal halide bulb can reach nearly 100 lumens per watt. The problem is that they degrade quickly, so the light output is reduced by half in just a few years. Ballasts also start to perform poorly, and you lose a lot of light.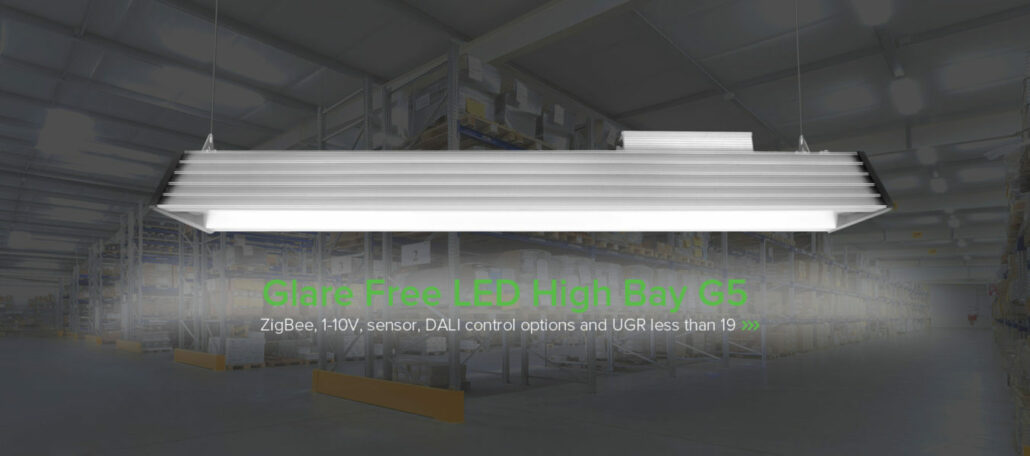 LED linear high bay light source is a direct light source, and the utilization of light is particularly high. With lens or reflector cup, a variety of angles to choose from: 40 °, 60 °, 90 °, 120 °. High Output LED's, up to 150lm/W. Glare-free, Provides Improved Visual Comfort. High CRI >80. Meanwell brand driver ,TUV UL CE certificate,PF>0.96, THD<12. Flicker free. Environmentally friendly, no mercury, No UV, No IR. IP65, indoor, outdoor use. 5 Year Warranty on complete fixture. (LED's, Driver, & Housing). ETL/cETL/DLC/CE/RoHs/ERP/IP65 certified. 1-10V Dimming,Microwave Sensor, Dali Options. Pendent Mount or Surface Mount. Hanging mount accessories included.
By analyzing the features of metal halide lamps and LED linear high bay we can conclude that why 150W-200W LED high bay is 400 watt equivalent high bay.