LED batten light is an ideal replacement for traditional fluorescent tubes, which can replace bulbs and accessories together. Suitable for illuminating public areas, such as parking lots, stations and toilets, as well as family areas, garages or utility rooms. Compared with halogen or fluorescent lamps, LED technology improves energy efficiency by 90%. LED batten light fitting has a long life-span and low maintenance cost.
The importance of dustproof and waterproof measures in LED batten light
Compared with traditional lighting fixtures, LED batten light should pay more attention to its dustproof and waterproof performance. The dustproof and waterproof design of traditional lamps is mainly for electrical safety considerations to prevent electric dust and water from entering and causing electric shock or short circuit. The dustproof and waterproof measures in LED lamps not only play a role in ensuring safety but also help prevent the early failure of the lamps and a significant decline in optical performance. When water penetrates into the interior of the LED packaging material, sodium chloride, Chemical substances such as potassium chloride will cause electrolytic corrosion under the long-term effect of DC voltage, which will affect the PCB copper wires and LED chips, causing LEDs dead or luminous flux to be significantly reduced.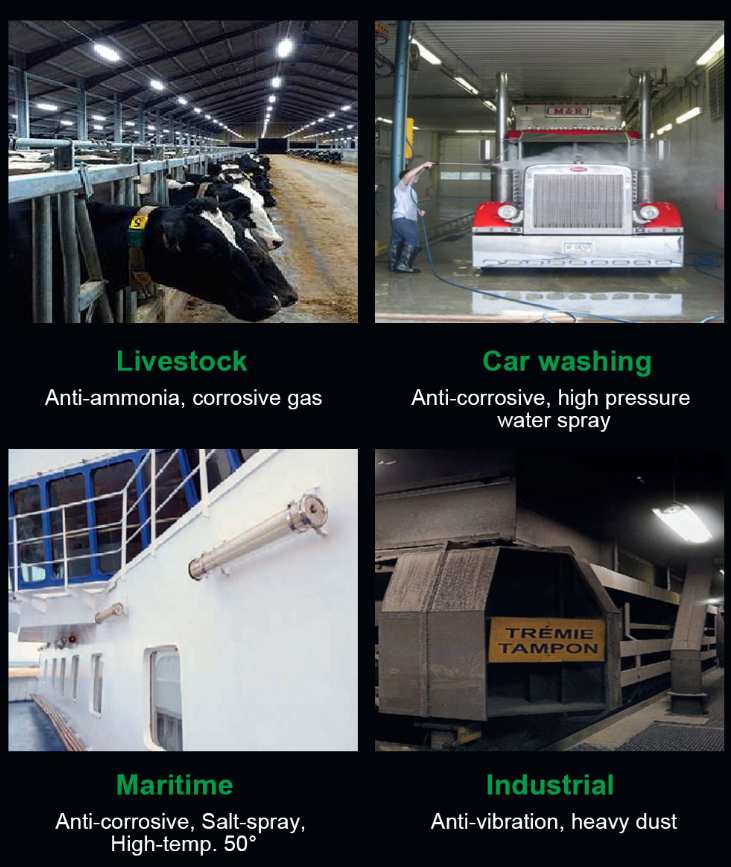 TUBU has developed three LED batten lights with different waterproof levels, including IP65, IP66, and IP69K LED batten light. These three waterproof batten lights are suitable for most indoor places, such as supermarkets, workshops, food factories, and parking. Field, basement, cold storage, pharmaceutical factory, ship, port, etc.
https://www.tu-bu.com/wp-content/uploads/2020/07/led-batten-light.png
878
820
administrator
https://tu-bu.com/wp-content/uploads/2018/01/tubu-logo-2.png
administrator
2020-07-15 12:36:10
2020-12-02 03:18:20
All you need to know about LED batten light