Batten light fittings come in all shapes and sizes and are used in a variety of different settings, depending on requirements.
Batten fittings typically house one or two tube lights and are commonly used in public areas such as car parks, toilets, and train stations. These versatile units are popular because of their durability, long lifespan, and ease of maintenance, as well as providing a good light output.
Public places such as car parks often require robust, enclosed lighting units as they can not only be subject to wear and tear from elements like weather and vandalism, but also provide safety. As a result, batten fittings are perfect for these types of installs.
Traditional fluorescent tube lights generate heat and are hot to touch – anyone who has tried to change a traditional halogen light bulb at home once it has been on for a while is a testament to this, and as you can imagine exposure is not ideal.
Furthermore, fluorescent tube lights are often made from glass, which again, is hazardous to have in public places for the exposure of broken glass when damaged.
Table of Contents
New LED Technology
The newest technology in LED batten lights features no tubes at all. Batten fittings such as TUBU's L10-K Series use surface mounted diode (SMD) chips on an aluminum board. This way of generating light is a more effective way for battens for a number of reasons:
Less heat emitted
90% of the energy produced by LEDs is converted to light ensuring minimal energy is wasted generating heat. This means they are 90% efficient making them much more energy-efficient than halogen or fluorescent lights.
A directional and focused beam of light
The SMD's are mounted to the underside of the light, thus emitting light in one direction. This ensures maximum light is outputted with minimal power consumption. Tube lights emit light 360º wasting light.
No flicker / Instant on
LEDs are instant on and do not flicker. Fluorescent lights are notoriously known to flicker and take a while to reach full power. Motion sensors and other lighting controls are hardly ever used with fluorescent lights because of this.
Energy saving
Because of the high efficiency of LED output as well as control on the beam angle, the use of light is better distributed. On average, using LED over fluorescent, you can get the same light output with just 50% of the energy consumption.
Tri-Proof and Non-Corrosive
Batten fittings used in public places must be tri-proof or non-corrosive. This means they are more durable and robust than normal tube housing. Tri-proof units can withstand heavy impact, exposure to dust and water, and exposure to extreme temperatures.
An IK chart measures impact. Tri-proof units have a rating of IK08 or IK10.
An ingress protection (IP) rating measures water and dust exposure. Tri-proof units are typically is IP65 or higher.
Tri-proof rated products can withstand temperatures from -20ºC to 40ºC.
In addition, tri-proof fittings are built to last by using non-corrosive, high-grade plastic, and stainless steel.
Ease of Installation
Another reason for batten fittings' popularity is the ease of installation. Fitted by chain or bracket or fixed to a surface, often a few screws are all that is needed.
The lights themselves can be linked to each other with ease or connected to a power supply like a house light.
LED tri-proofs, come with a long lifespan, typically anywhere between 20,000 and 50,000 hours, meaning they can last years without any need for maintenance or replacements.
About our Tri-Proof Batten Fittings
TUBU's range of LED batten fittings is highly durable and robust units, backed by great features and use components by top brands in the market.
Features:
High-efficiency SMD Chips
Brand driver
IK08
IP66
50,000 hr lifespan
130lm/W
5-year warranty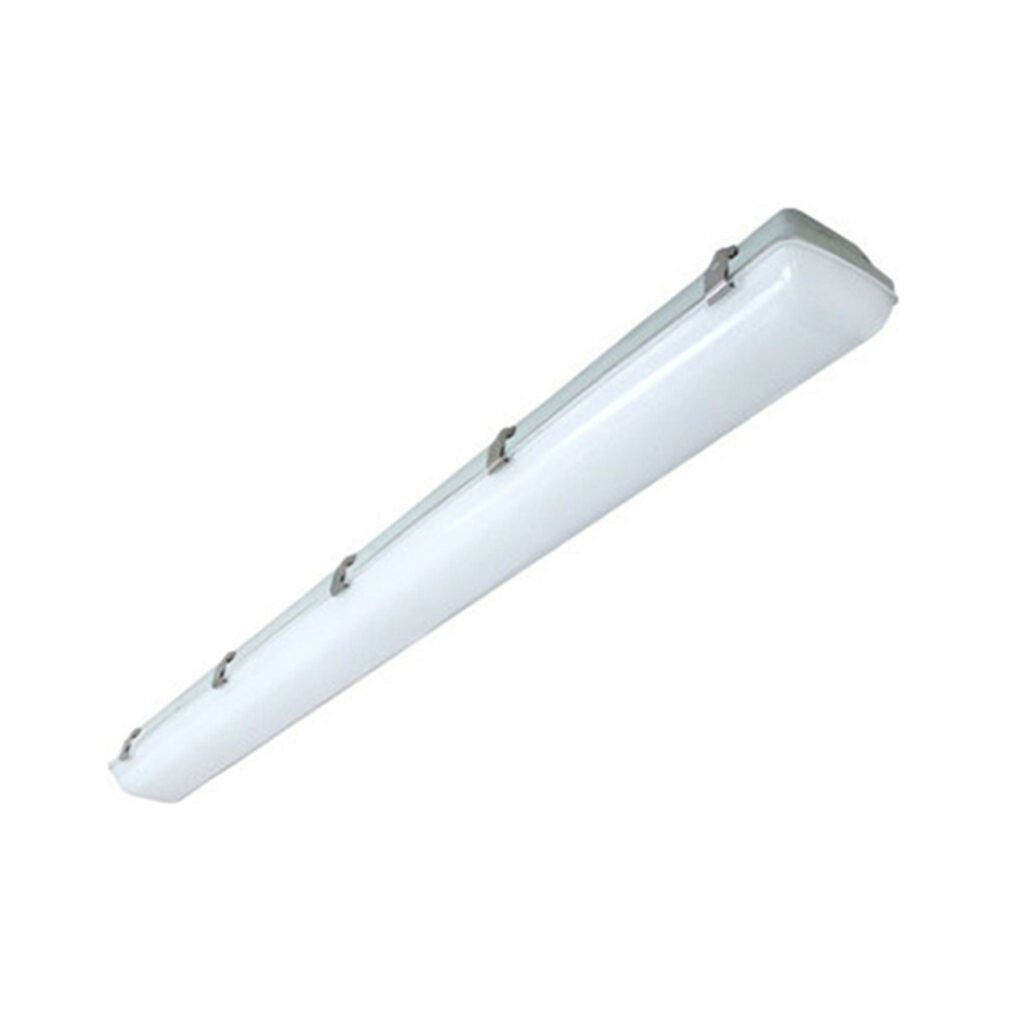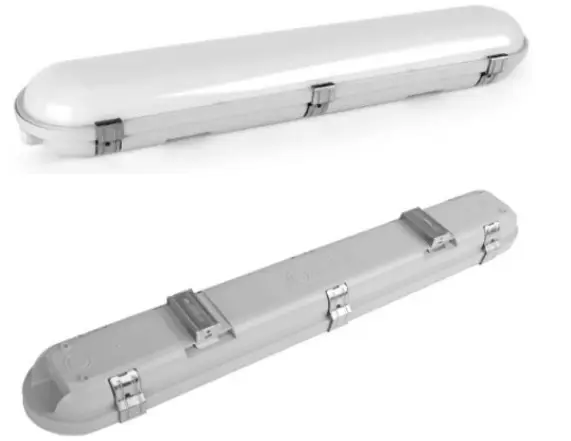 Please feel free to contact us if you're looking for a led batten light fixture.
Contact Information
Address: Building C, Hankun Hi-tech Industrial Area, Longteng Road East, Gaoqiao District, Pingdi Street, Longgang, Shenzhen, Guangdong, China. 518000
Tel : +86-755-28261690
Tel : +86-755-84615006
Fax: +86-755-89705543
E-mail: Sales department sales@tu-bu.com
Skype: maggiezhang0505
WhatsApp: +8618603001019
Web: www.tu-bu.com